Trump Redefining Human Rights
Tanks, typewriters and who needs sanitation?
Where we question the right to sanitation - From Politico:

---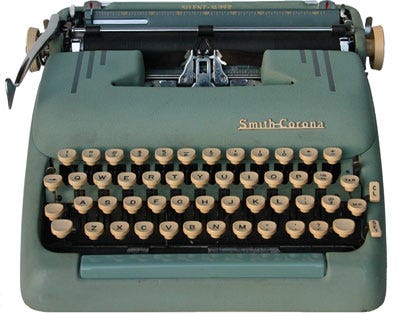 When I was a kid I had a blue typewriter (manual) that weighed more than a small dog. I was maybe 8 years old and I loved it, the clanging jangling of the metal keys, clunky ribbon spools when I plopped it down on our well worn dining room table.
I asked my mom what should I type? I have no memory of my question but a vivid one of her answer.
Now is the time for all good men and women to come to the aid of their country.
If I typed that over and over and over and over - she said - I would hit all the keys and learn to type. She also noted (in a very recent conversation we were having about her feminism of the 1970 - present) "yeah, I added women."
Of course she did.
---
Trump is redefining everything and the media is letting him get away with it. What is easier to report? A rambling tweet (not policy or law) or an actual policy or law?
It is important to recognize that tanks in DC on Independence Day is significant; but, it is the shiny, horrifying object sucking the air and light from the room. Much like these Czechs protesting the invasion by the USSR in 1968, this Czech (me) protests the tanks in DC by not mentioning what has been covered: the cost to the taxpayer (us), the optics, the concerns expressed by actual military chiefs over Trump's display and diverting funds from national parks in desperate need of funding.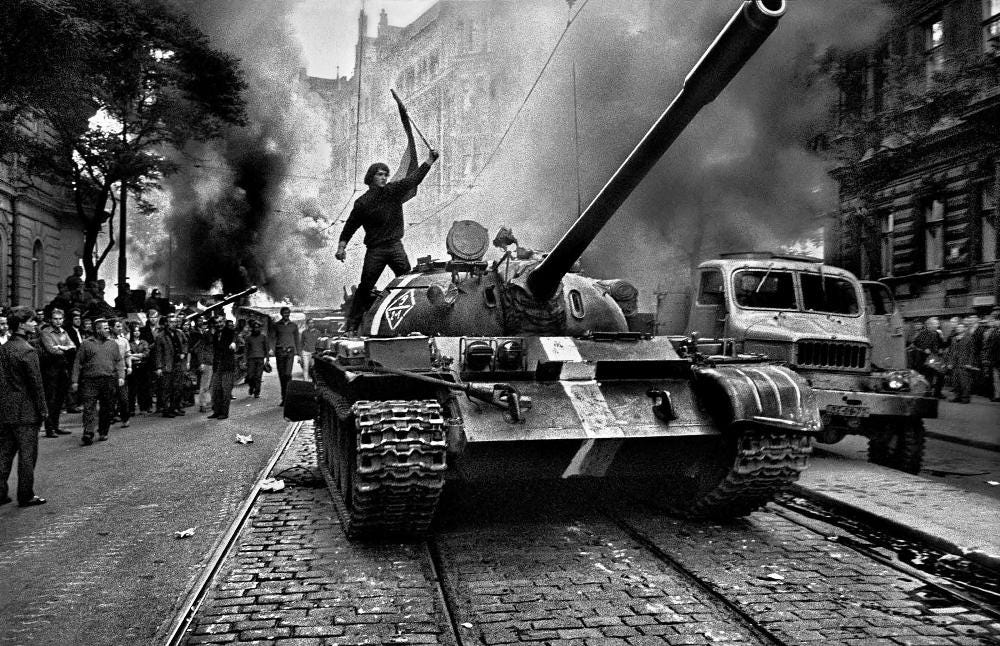 I will confide this: I am a little startled at my level of patriotism. This newfound love of my country is shocking. But maybe it is true? Absence (of an imperfect but not insane democratic republic) makes the heart grow fonder.
And that line (augmented appropriately with "women" by my mom) now is the time for all good men and women come to the aid of their country? It has been time for a long time now. And many of us are doing the work. Now, we could really use an assist from our elected officials in DC and at our statehouses. Shout out here to my NY Attorney General Letitia James: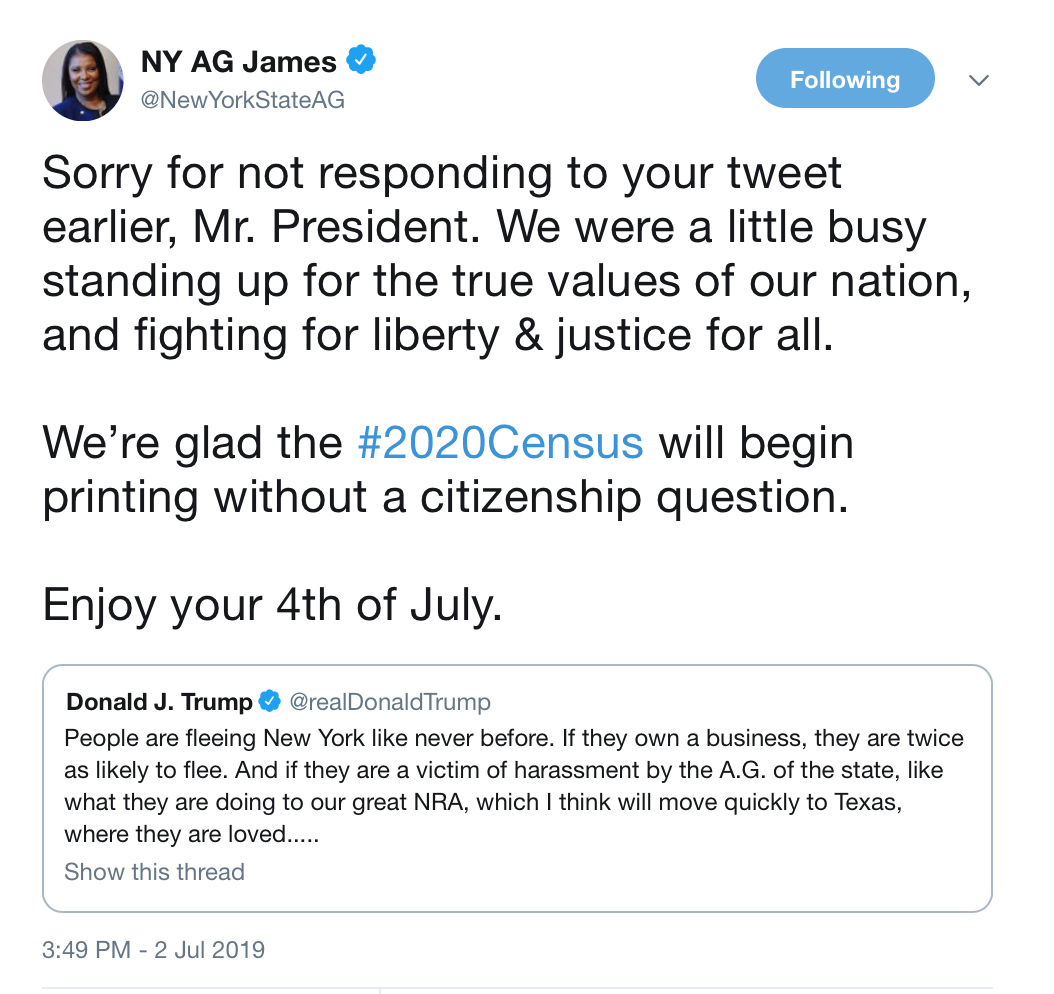 Trump administration officials are redefining human rights as so-called natural rights. Natural rights is a religious thing: god created Adam and Eve not Adam and Steve and Eve eventually led to the downfall of everything ever. And while we are watching him abuse his power in grand ways with tanks and tweets, groups like the National Organization of Marriage and the Heritage Foundation are working feverishly to define rights as afforded a certain kind of people for certain kinds of treatment.
Trump has been chipping away at basic human rights since he was a racist landlord in New York City in the 1970s, he has been eroding personal freedoms like the right to not have one's pussy grabbed without consent, that no one is safe in a department store dressing room.
We do indeed have concentration camps on the border. Trump said something like 'they are in better conditions' (of the dying children, the lice ridden, the dehumanized brown people in jail for seeking asylum) in these tents and jails and chain link fenced playgrounds of fun and fresh air.
Redefining what human rights are and exactly which humans are deserving of them is eugenic in nature. It allows government to discriminate against Americans and anyone anywhere it wants.
Rebecca Hamilton from Just Security sums up the issues with an accounting of LGBTQ attacks - however this natural law targets women as well - with startling clarity: