My Favorite Cheeses, etc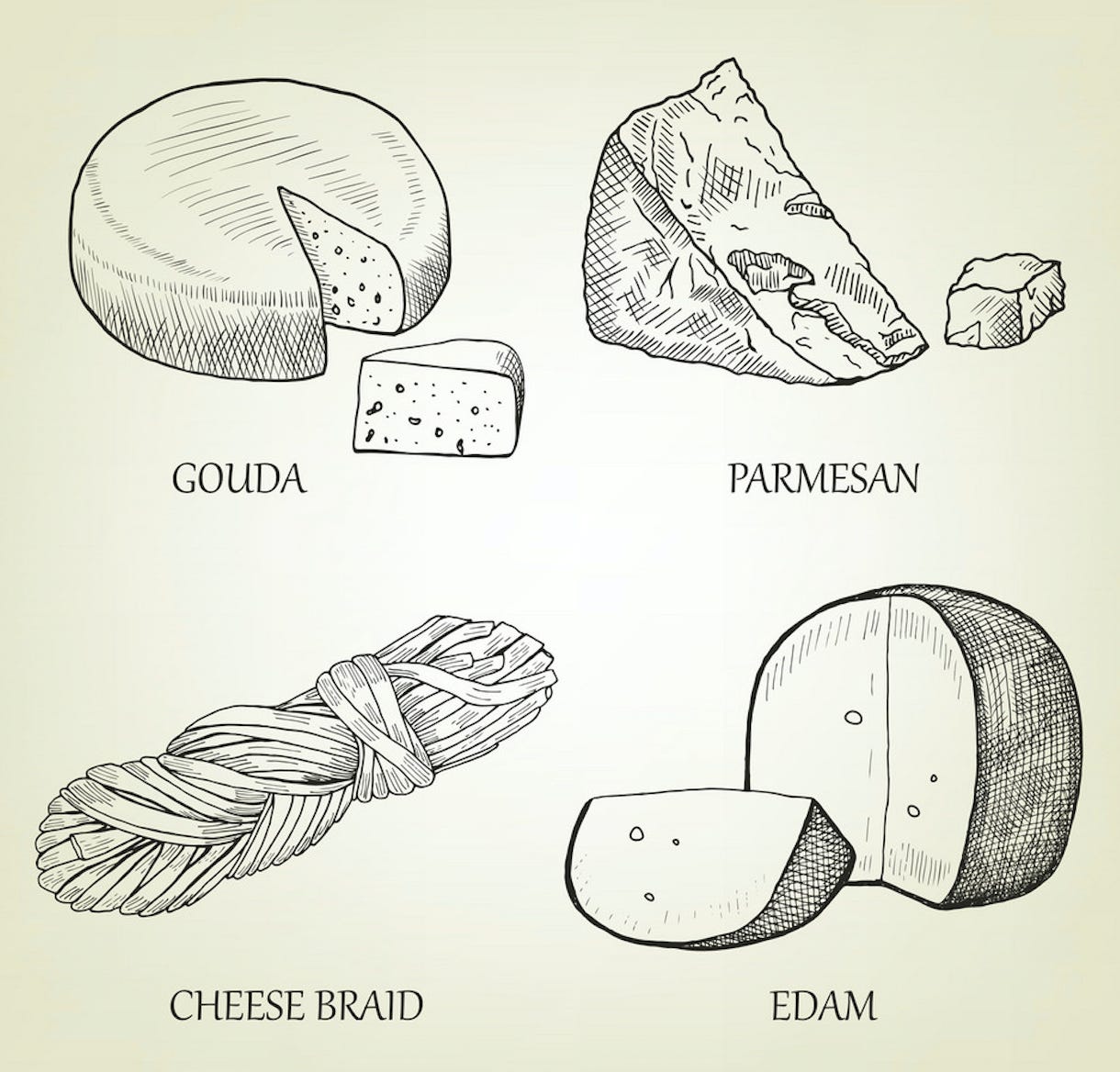 ---
Let the millennials have their bullet journals (those empty notebooks once called sketch pads or blank books or graph paper) with tiny almost imperceptible dots spaced across the page.
My Chronophobic Arithmophobe Mead Double Spaced Spiral Bound Notebook From the Bottom Shelf at the Pharmacy Journal (or, CAMDSSBNFBSPJ) is for the older lady, the one who has literally seen and fucking heard it all.
One has to be over forty years of age to purchase the CAMDSSBNFBSPJ - strictly enforced (pimply checkout kids must card anyone under who looks under the age of say, I don't know 70) some states will regulate the sale and usage of these wide open pages by requiring a prescription from your local GP, librarian, notary, etc.
Diagnosis? Chronophobia with a side of Artithmophobia = the fear of calendars, dates and regulated spaces that symbolize "time" and its passage.
DSM category TBD.
But man, these are fun. To get you started I will share some of my ideas. A "Page" idea is meant to inspire. Let your hair down. Once you have decided what your page will be dedicated to you are free to discuss, draw, muse, wonder, paint, scrawl, college the page around your chosen inspirational directive one decided by you only you because you're worth it:
Favorite Cheeses

Favorite EZ Cheeses (Wiz for example or Cream)

Butter(s)

Daily medications (AM/PM)

Have you changed the fridge baking soda?

Why did I come in here again?

Naps/day

Radical napping ideas

# Of fucks given
Coming to pharmacies near you — date tbd.