Is America Ready for a Woman President?
This Week In WTF with Me and Lady Guests Because FFS People.
Is America Ready for a Woman President?
I am sick of this question. I mean, we already elected one.
The idea that this is a legitimate question is - pardon my French - fucking bananas. But par for course.
We are experiencing a 2016 redux regarding the news media. I could quote some discouraging statistics here about how nearly half of all Americans cannot tell the difference between an Op-Ed (i.e., this entire post I am writing) and a news story like this one I wrote a while ago about (my now friend) Taylor, rape and the obscene failure of the police to take her seriously that left her rapists free to strike again (which they did).
So I am inviting women to yak it up with me about how the media is failing the electorate this year. Other topics will maybe include:
The president was accused of rape - where the fuck did that story go?

Don't get me started on Chuck Todd

Cats (or dogs)

Joe Biden because Joe Biden

Anything - and this means anything really.
Exact delivery method is TBD - I have dipped my toe in the audio waters lately, but, it might well be a questionnaire a la Vanity Fair w/the Proust quiz - different questions of course.
Soon you will hear from the likes of Kate Harding, Molly Jong-Fast - these two ladies committed.
All you need to know about Kate is here (click image for link):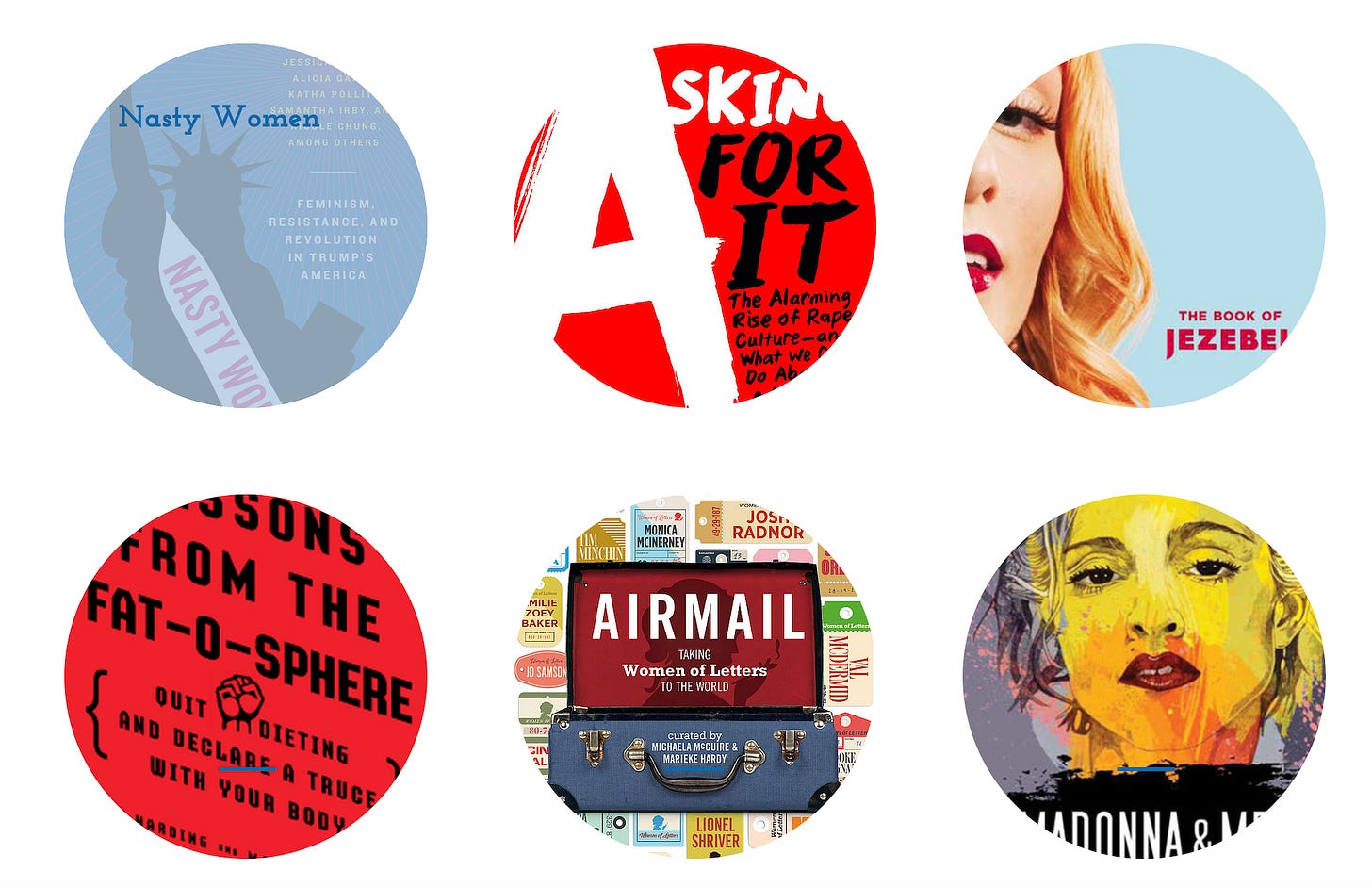 And About the most recent rape allegation against Trump, Molly writes in the Daily Beast: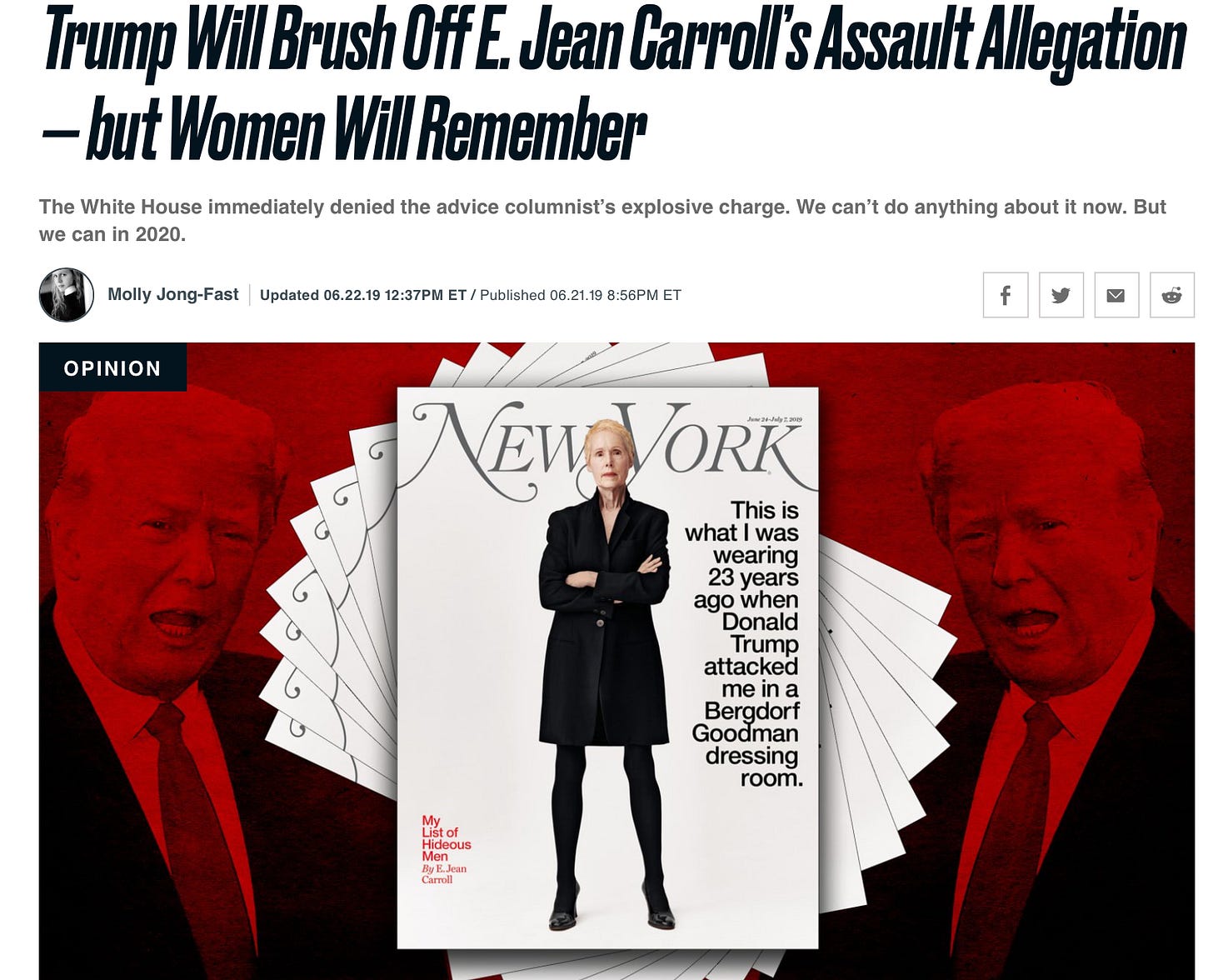 "…But when more than 20 women accuse a man of sexual assault, one has to start to suspect that perhaps not all of them are "trying to make the president look bad." So, it's hard to brush this off as a plot to bring down the president. 

The problem isn't that it's unbelievable. The problem is that his base doesn't care."
So sign up to get all the updates on WTF this thing is going to be. Anyone can sign up for free - but since I have a cat to support and writing to do about everything - I encourage you (though your inbox may be jammed) to bite the bullet and pay for writing.
Because - supporting journalists is patriotic.